15 great Projects to Increase Your Home Value!
Your home can serve as a great investment.
Not only can a home serve as a place to reside, your paradise, for many of us also our home is a place where we live and learn along with our siblings but you can actually make a return on your investment.
But, the trick is… how can you make a return on your investment without breaking the bank?
Believe it or not, it can be done! At EasyGo PRO we have it all, don't look elsewhere our platform is created for customers like you.
With a little elbow grease, you can DIY your way to a more valuable home. I have scoured the internet for simple ways you can increase your home value.
This is especially important when you plan on selling your home. Below you will find some awesome tips that you can implement without going broke. Not only are these projects that you can do yourself, but most can be done without spending a lot's of money!
Get your pen and paper ready, you will want to write down some (if not all!) of these terrific ideas. Enjoy!
Bathroom re modelers near me
A bathroom remodel can make a huge impact on your homes comfort level, not to mention its resale value. Keep in mind your space limitations, desired materials and general bathroom remodel costs before committing to a major (or minor) project.
Average Bathroom Remodeling Costs
The average cost of a bathroom remodeling project is approximately $10,000, although this includes minor, partial, and small bathroom remodeling costs. A comprehensive bathroom remodel is likely to cost $15,000 or more; a large master bath remodel can easily go over $50,000.
How do I determine my bathroom layout?
Bathrooms can be tricky to lay out, especially when they're tight on space. If your family doesn't take many baths, don't feel the need to include a bathtub — you can use that extra space for a double vanity or large storage cabinet instead. Walk-in showers are also one of the more popular bathroom ideas, though they take up space, while bathtub and shower combos combine the best of both worlds. If you have a large family, consider separating the toilet and shower from the sink so multiple people can get ready at once.
Lastly, be cognizant of the National Kitchen and Bath Association planning guidelines so that you and your bathroom designer can plan a safe and functional layout that meets both your needs and regulations.
Add more bathroom storage?
Years after years vanities are getting bigger and bigger, and for good reason — The demand for bathroom storage grow. Because of this, think about ways that you can add more to your space. A lot of successful bathroom ideas feature an over sized or double vanity, while wall-mounted cabinets and medicine cabinets are helpful too. If space is at a minimum, recessed or built-in designs can help save precious elbow room while adding enough spots to stash your toiletries. Organization is key for space-saving bathrooms, so within any cabinets or shelving you add, incorporate drawer organizers, trays and bins to keep smaller accessories in check. As you look through bathroom pictures, try to keep an eye out for how each one incorporates storage into its design; you're better off with too much than not enough!
Materials i can use in my bathroom design?
Because the layout and storage options are pretty standard, interesting materials and finishes are key for helping any bathroom remodeling project stand out. Tile comes in a wide variety of colors, patterns and styles, and installing a colorful tile backslash, floor or countertop can help liven up otherwise dull spaces. Stone and granite are ideal shower material choices for people who hate cleaning, as they require little maintenance and don't have grout to deal with. And last but not least, don't forget the hardware! Cabinet pulls, shower heads and faucets come in a variety of finishes, which allows you to add bits and pieces of personality into bathroom designs of all styles.
How do I decorate my bathroom?
No remodel is complete until the finishing touches have been added — in this case, the bathroom decor. In this particular room, the term decor can be used rather loosely; even a toilet paper holder can add to the style of the space if chosen correctly. Pick bathroom mirrors, lights, fixtures with finishes that reflect the look you are trying to achieve, and match or coordinate soap dispensers, toothbrush holders and wastebaskets for a cohesive feel. If you're lucky enough to have extra counter or wall space, add some artwork or a decorative vase with fresh flowers. For those that aren't looking to do a full renovation, smaller scale bathroom design ideas can be achieved by simply swapping out some of your old accessories and changing the color scheme with new linens or paint. Don't be afraid to combine similar yet different bathroom decorating ideas to create a look that's completely unique to your home.
For kids bathroom design, consider bright colors and unique patterns, but also keep in mind that children do outgrow trends pretty quickly, so steer clear of fads. Safety is of the utmost importance in a kid's bathroom, so make sure you have things like tub mats, faucet covers and a cover clamp for your toilet (depending on age). Plenty of bathroom remodeling ideas accommodate both children and adults in the design, so go ahead and have a little fun with yours!
Paint your Kitchen Cabinets.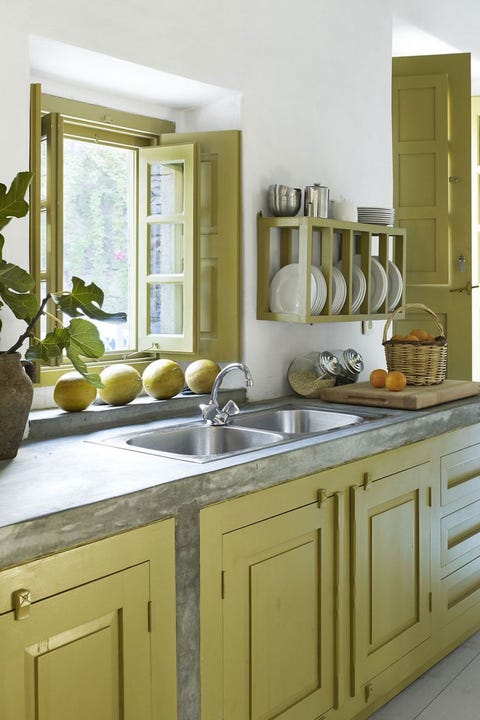 Cabinets can make a huge difference in the house or break a kitchen. Since they take up so much of space, it's important to have them in a color and style you love. Consider some ideas for painting kitchen cabinets for an update that meets your needs.
Ask any designer, and the challenge —with minimal fuss or financial burden—is best achieved with a fresh coat of paint. If your kitchen is in need of an aesthetic revival, applying a few coats of color to dull or dated cabinets can make your space feel fresh and modern without the commitment of a full on renovation.
From bold and lacquered robin's egg blue, to sleek matte black, these kitchens prove the power of painted cabinets, and are full of inspiration for your next hassle-free home upgrade.
Update Your Laundry Space
Make laundry day less of a drag with these simple and cheap laundry room updates. You'll thank us because of all the time you'll save!
Behind-the-Door Shelves
You can take advantage of anywhere and create great innovation like the space behind a door is a storage that is often overlooked. you can or hire a handyman to build a set of shallow shelves and mount it to the wall behind your laundry room door for some clever small room organization space. The materials are inexpensive. Measure the distance between the door hinge and the wall and subtract an inch. This is the maximum depth of the shelves. We used 1x4s for the sides, top and shelves. Screw the sides to the top. Then screw three 1×2 hanging strips to the sides: one top and bottom and one centered. Nail metal shelf standards to the sides. Complete the shelves by nailing a 1×2 trim piece to the sides and top. The 1×2 dresses up the shelf unit and keeps the shelves from falling off the shelf clips. Locate the studs. Drill clearance holes and screw the shelves to the studs with 2-1/2-in. wood screws. Put a rubber bumper on the frame to protect the door.
Install a Shelf and Clothes Rod
This laundry room hanging rod project will save you hours of ironing and organizing. Now you can hang up your clothes as soon as they're out of the dryer – no more wrinkled shirts at the bottom of the basket. You'll also gain an out-of-the-way upper shelf to store all sorts of odds and ends. Just go to your home center and get standard closet rod brackets, a closet rod and a precut 12
-in.-deep
melamine shelf. Also pick up some drywall anchors, or if you have concrete, some plastic anchors and a corresponding masonry bit.
-To keep your ironing gear handy but out from underfoot you can create an Ironing center in a couple of hours. A service of local Handyman also can be a great help.
Add a Bedroom by Installing a Closet in Your Den
Whether you have a large or small home, room and house additions are invaluable investments. Along with expanding your available storage and living space, adding rooms with features that are desirable to home buyers can increase the value of your home. But before you start adding an addition to your home, here are a few things to keep in mind:
Make sure to consult with a builder before starting your project.
Check on your local zoning ordinances and building codes.
Take your blueprints and plans to the county assessor.
Once you've completed the additions, report them to the county assessor.
Finish Carpentry services near me 
General Carpentry services near me
Home remodeling services near me
Deck builders services near me 
Window repair services near me 
Window installation services near me
Window tinting services near me 
Instant Curb Appeal with Paint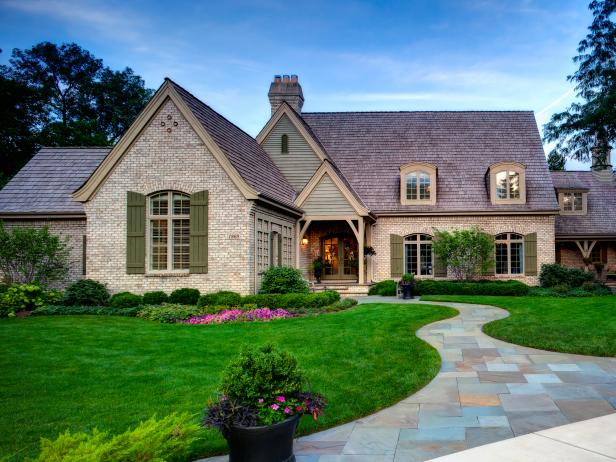 One thing you often see popping up in yards during spring are "for sale" signs. If you're thinking of selling your home, curb appeal is a great way to get attention and make a great first impression. We've rounded up a few easy ways to use plants, flowers and accessories to add instant curb appeal
Give Your Appliances a Face Lift
You can transform your kitchen appliances by applying stainless steel contact paper. Make appliances look brand new on a cheap budget (i.e. giving old appliances a face lift on the cheap).
DIY Board & Batten Wall
I recently finished a board and batten wall in the master bedroom. It is right now my favorite wall in the house!
DIY Wood Flooring
You know how sometimes you can make a single update to a room and it looks completely different? I always have thought painting my house was the single biggest update i can make to my room (outside of a major structural change) but lately I have realized something else can make an even bigger impact…flooring!
To be fair, flooring does cost more than a single can of paint. However, you might be shocked at how affordably you can change your floors without it looking like cheap flooring!
DIY CHEAP FLOORING IDEAS (THAT DON'T LOOK LIKE CHEAP FLOORING)
Hey people i want you to belive it —you don't have to suffer with unsightly flooring you can't stand until you can save up thousands of dollars. Instead, give some of these cheap diy flooring ideas a try. Every single one on this list is budget-friendly flooring and something that can be done as a DIY. Here are some of my favorite DIY cheap flooring ideas out there.
MAKEOVERS WITH CHEAP VINYL FLOOR TILES
I just had to start with this section, since I just finished my very own budget-friendly makeover on tile floor! If you missed the post, I tried my hand at peel and stick vinyl tiles that were custom-sized to fit over my builder-beige blah tiles. I love the patterned cement tile trend that you see everywhere today, but I didn't want to remove my existing tile or pay the hefty price tag for it, so I went the peel & stick route.
Add Baseboards to Freshly Painted Rooms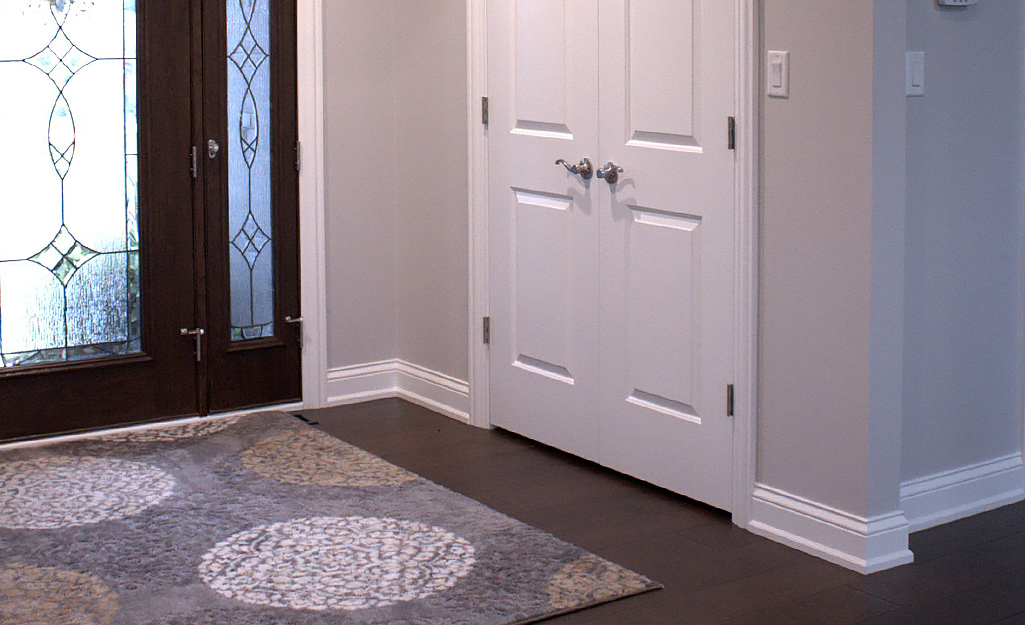 Stylistically, your home may be multi-faceted, but an updated baseboard brings all your home's structural elements together in an understated but sophisticated way. Baseboard adds character and depth to a space. With so many styles and materials available, from modern to traditional and wood to PVC, it's important to find the look that works for your home and lifestyle.
Spruce up Landscape with Drought Tolerant Plants
Find EasyGo PRO in all Major Cities
New York City NY, Los Angeles CA, Chicago IL,  Houston TX,  Phoenix AZ, Philadelphia PA, San Antonio TX, San Diego CA, Dallas TX, San Jose CA, Austin TX, Forth Worth TX, Jacksonville FL, Columbus OH, Charlotte NC, San Francisco CA, Indianapolis IN, Seattle WA, Denver CO, Washington DC, Boston MA, Attleboro MA,  El Paso TX, Nashville TN,  Detroit, Portland, Las Vegas, Oklahoma City  OK, Memphis TN, Louisville , Baltimore MD, Milwaukee WI, Albuquerque, Tucson AZ, Fresno CA, Mesa AZ, Atlanta GA, Sacramento CA, Kansas City, Miami FL, Colorado Spring CO, Raleigh NC, Omaha NE,  Long Beach CA, Virginia Beach VA, Minneapolis MN, Oakland CA, Tampa FL, Arlington TX, Tulsa OK, Bakersfield CA, New Orleans LA, Wichita KS, Aurora CO, Cleveland OH, Anaheim CA, Honolulu HI, Riverside CA, San Juan TX,  Santa Ana CA, Henderson NV, Lexington KY, Corpus Christi TX, Stockton TX, St Paul MN, Cincinnati OH, Irvine CA, Greensboro NC, Pittsburgh PA, Lincoln NE, St Louis MO, Orlando FL, Plano TX, Newark NJ, Durham NC, Chula Vista CA, St Petersburg FL, Jersey City NJ, Fort Wayne IN, Toledo OH, Chandler AZ, Laredo TX, Madison WI, Scottsdale AZ, Lubbock TX, Reno NV, Gilbert AZ, Buffalo NY, Glendale AZ, North Las Vegas NV, Winston-Salem NC, Chesapeake VA, Garland TX, Irving TX, Hialeah FL, Norfolk VA, Fremont CA, Paradise NV, Richmond VA, Arlington VA, Spokane WA, Tacoma WA, Modesto CA, Fontana CA, Des Moines IA, San Bernardino CA, Baton Rouge LA, Frisco TX,  Salt Lake City UT, Moreno Valley CA, Oxnard CA, Santa Clarita CA, Birmingham AL, McKinney TX, Port St Lucie FL, Fayetteville NC, Grand Rapids MI, Glendale CA, Rochester NY, Huntsville AL, Amarillo TX, Huntington Beach CA, Spring Valley NV, Cape Coral FL, Tallahassee FL, Yonkers NY, Aurora IL, Grand Prairie TX, Akron OH, Little Rock AR, Montgomery AL, Overland Park KS, Augusta GA, Tempe AZ, Sunrise Manor NV, Knoxville TN, Sioux Falls SD, Columbus GA, Mobile AL, Ontario CA, Vancouver WA, Worcester MA, Fort Lauderdale FL, Chattanooga TN, Shreveport LA,Brownville TX, Peoria AZ, Rancho Cucamonga CA, Salem OR, Elk Grove CA, Santa Rosa CA, Newport News VA, Pembroke Pines FL, Oceanside CA, Cary NC, Fort Collins CO, Corona CA, Garden Grove CA, Springfield MO, Alexandria VA, Clarksville TN, Enterprise NV, Hayward CA, Jackson MS, Lakewood CO, Lancaster CA, Hollywood FL, Palmdale CA, Salinas CA, Springfield MA, Bellevue WA, Killeen TX,  Kansas City KS, Macon County GA, Sunnyvale CA, Pomona CA, Escondido CA, Pasadena CA, Murfreesboro TN, Naperville IL, Joliet IL, Paterson NJ, Savannah GA, Rockford IL, Midland TX, McAllen TX, Waco TX, Roseville CA, Torrance CA, Thornton CA, Metairie LA,  Miramar FL, Bridgeport CT, Olathe KS, Denton TX, Surprise AZ,