5 Reasons to Hire

EasyGo PRO

professionals to Assemble Your Furniture (Even Though You Could Do It Yourself)
"Shopping for furniture is great fun (well for some), but when it comes to furniture assembly people can generally fall

"IKEA Furniture Assembly Tips"
With this type of furniture, the simple fact is that IKEA assembly is a basic requirement. That can bring with it a whole different set of issues. Listed below are some important reasons why you might want to think twice before making this a DIY project, and consider hiring a professional on EasyGo PRO.
There are plenty of reasons to hire professionals to help with furniture assembly.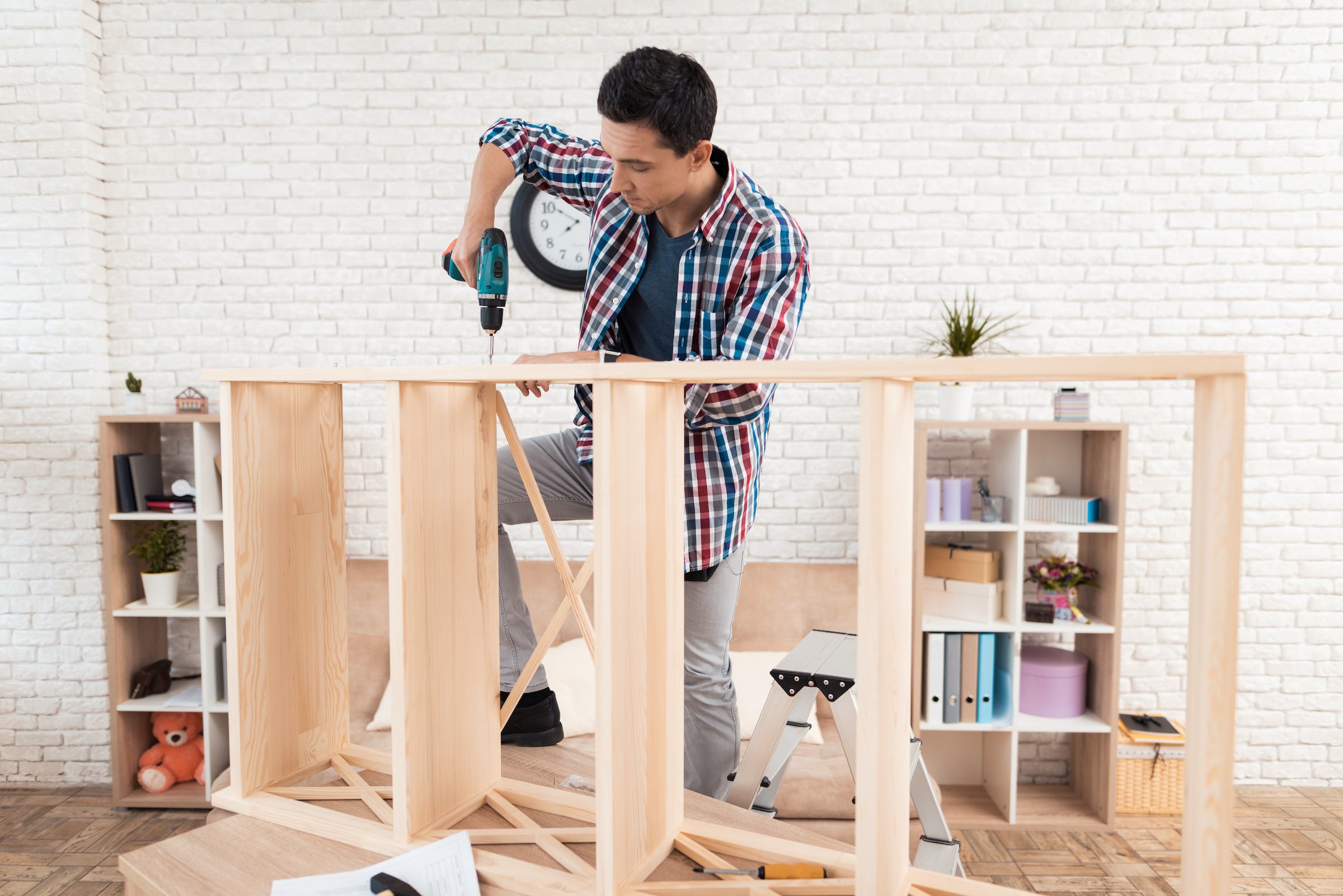 1- Avoid Confusing Instructions
Flat pack furniture arrives packed in a crate with instructions, hardware, and the various pieces that need to be assembled. Assembling a knock down piece of furniture requires time and patience. If you are going to assemble your furniture yourself, make sure to read the instructions all the way through first, but if you're getting frustrated or find them to be too confusing, don't be afraid to ask for help. At EasyGo PRO we have experts available 24/7 to help you easier.
a)IKEA provides mini tools with their furniture. However, these are not the most efficient to use for the assembly projects.
2-Avoid the Inevitable Fight with Your Significant Other.
A mistake in the assembly process is easy to make, and can be frustrating. Worse, missteps in the process can damage the new furniture before you've even used it.
3-Get Your Furniture Put Together Quickly
A professional EasyGo PRO can assemble the furniture far more quickly and efficiently than the typical homeowner; saving you time, money and headaches.
4-There's Only One of You (Unexpectations)
EasyGo PRO Professionals furniture assembler can tackle any difficulties that may arise during the assembly.
Some furniture assembly calls for more sophisticated tools that professionals are experienced in using.
To ensure the safety and the stability of the furniture.
Paying a professional can minimize your personal stress.
5- EasyGo PRO Professionals rise value to your furniture.
If you damage or damage or break one of the components making an error in assembly, the mistake could be costly. A good professional will get a flat pack piece of furniture assembled more quickly than you might be able to manage. Your time is worth money. In order to preserve your initial investment from possible costly errors, and save you time. Hire a pro. After your furniture is assembled you can expect to tip your handyman anywhere from $10-$20. Opinions vary on the amount, use your judgement based on the length of time the project took, the pros ingenuity and the complexity of the project.
Love this post? I think you might also love this…And don't forget to add your comments below!